I know the theme for my Blogging Challenge is "horror tools of the trade" however I just couldn't resist giving this badass his own post in the challenge. Also it was really hard to think of an appropriate tool for the letter u.
Two of the DVD covers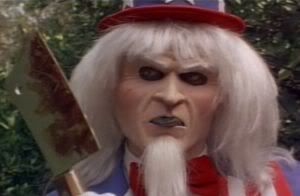 WTF! Looks like a patriotic tranny clown with a cleaver!