Today is the Super 8 Debut Albums Blog Hop and let me tell you it was not easy to pick my top 8. (please visit all the blogs participating by clicking their links in the blog hop list at the end of the post) What I ended up doing was just picking my personal favorite 8 Debut albums that came out during my lifetime. At the end of my list I will share a few honorable mentions that came out before my day. So here it is, my 8 personal favorite debut albums. (In no particular order)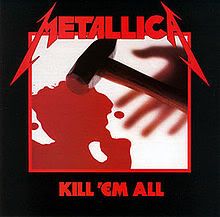 Need I say more?
Number 7
An amazing debut album, and one that I can personally listen to from track 1 until the end. With tracks like Sunday Morning, This Love, Harder to Breathe, and Shiver, Maroon 5 knocked it out of the park with this one. To this day my wife and I still argue over whether this is the best Maroon 5 CD or not, quite a feat for a debut album to be considered your best.
Number 6
The first CD I ever owned! This might be the CD that cemented my love for Heavy Metal. It also introduced me personally to the whole idea of Rap/Rock which is still very popular today although some bash the genre. Personal favorite tracks: Know your Enemy & Freedom.
Number 5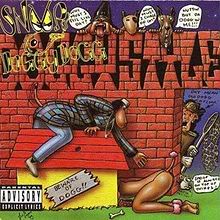 Rap is something I still can't decide whether I love or hate. There are so many great rap albums out there but then again there are 5 shitty ones for every great one. One that sits right up at the top of the list for me though is Doggystyle from the one and only S-N double O-P/D-O double G. Lodi Dodi and Gin and Juice are my favorites off this debut record. Murder was the case wasn't bad either, however I never understood why there were so many versions of the song out at the time.
Number 4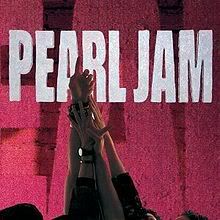 Do I seriously even need to explain this one? I will say though, against popular opinion that Black is my favorite song on the album for the simple fact that it brings me back to my youth, plus it was always fun to try to figure out just what the hell Eddie was saying.
Number 3
Another one that brings me back! Appetite might possibly be the best of all the GnR albums. I know, I know the Spaghetti Incident(?) is better right? Wrong, stop going against the grain just for the sake of being different. You know this album still rocks your world to this day. Sweet Child O' Mine & Mr. Brownstone take the cake with Welcome to the Jungle and Paradise City close behind.
Number 2
I absolutely love this CD! After many months of talking shit about this group I finally gave in to my wife and gave them a listen. WOW, was I amazed! I might not necessarily listen to every single song on the CD but the ones that I do are "must have" tracks on any mp3 player that I own. Also this album is another in the great debate as to whether a debut album can be a bands best.
Number 1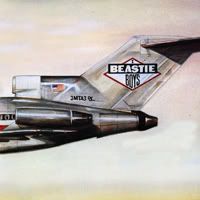 This CD is my absolute favorite debut album of all time. Every single track is a monster jam, and at the time of its release I think everyone was saying what do these crazy white dudes from NY think they are doing in the rap game? Well I think it only took one try for them to solidify their status in the world of rap with Licensed to Ill. Once again it's very hard to argue that this isn't the Beastie Boys best album. Favorite tracks: Paul Revere & No Sleep till Brooklyn.
There you have it my 8 personal favorite debut albums from my generation! And while you're still here reading I would like to propose another blog hop to those involved in this one, and Mr.
Discconnected
since I believe you started this one, if I have permission, I think we should have a "Top 8 Album covers/artwork of all time blog hop" what do you think? ( let me know in the comments)
Now for those honorable mentions. These are also some fantastic debut albums that came out a little before my time! Also, please comment and debate/argue below, the more comments the better!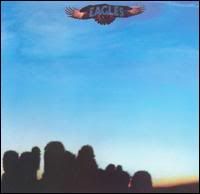 The Eagles - "Eagles"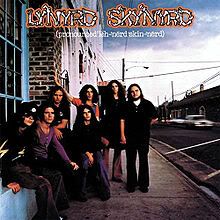 Lynyrd Skynyrd -
"pronounced 'lĕh-'nérd 'skin-'nérd"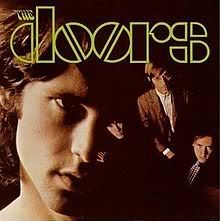 The Doors - "The Doors"
Tom Waits - "Closing Time"