Ever think Halloween can't come soon enough? Now you can don your zombie gear as early as you want, thanks to the FauxReal company! FauxReal specializes in photorealistic apparel. The shirt that I have in my hands is known as Men's Zombie on their official website, and it is like nothing I've ever seen as far as t-shirts go. We'll get to the good stuff (what the thing looks like) in a second, but first I would like to say that this is no gimmick. The shirt is 100% polyester and by God is it comfortable. I've found that polyester usually has that jersey feel to it and ends up making me sweat like a hog after about 3 minutes. Not this shirt. It is really comfortable, and almost has that soft vintage worn t-shirt feel to it. My only complaints at all about the shirt are that the collar feels very fragile like it could fray after even one wash, however I think the collars are the way they are due to the high definition printing procedure that is going on here. Also the shirt itself is a short sleeve shirt but to give your arms that "zombie" look they have sewn in sleeves made out of extra tight material similar to those fake arm tattoo sleeves. This isn't as uncomfortable as it would seem, however my arms get extremely itchy from tight material so for me it is a slight inconvenience. It wouldn't stop me from wearing it, though, because of how amazing looking it is! Now on to the good stuff: what does this thing look like? Well I will let my photos speak for themselves.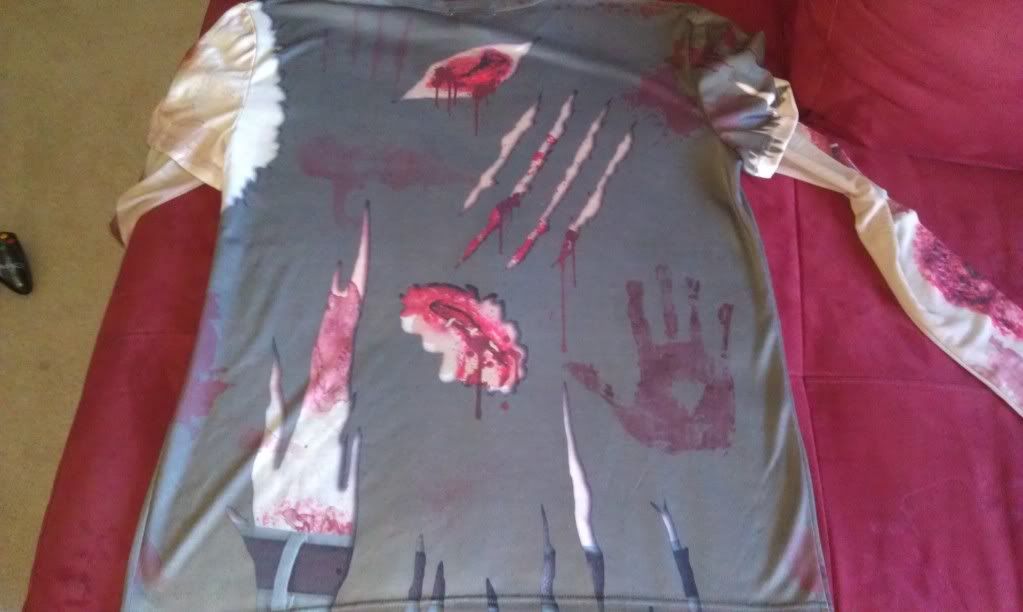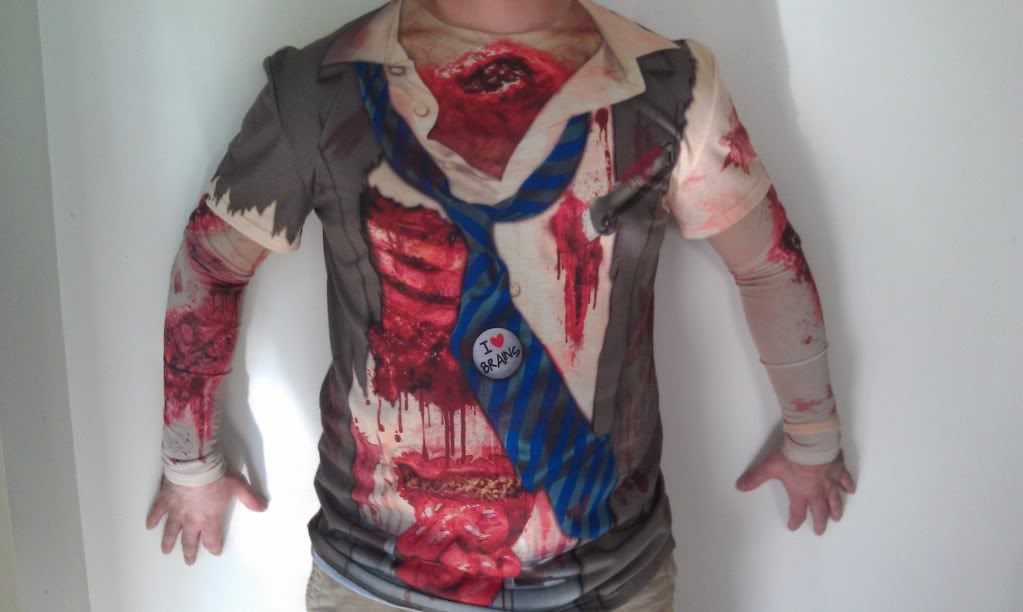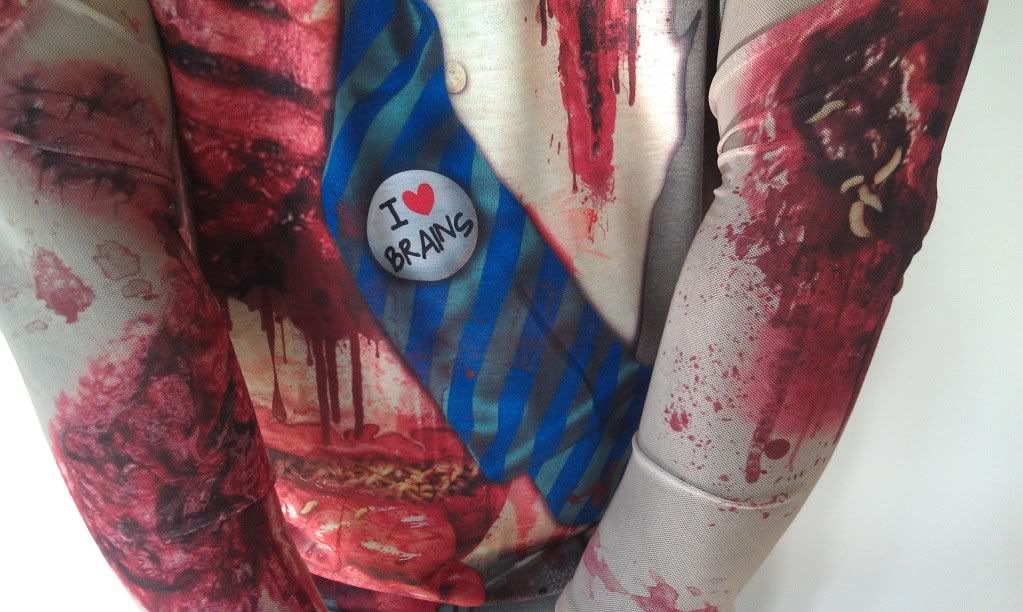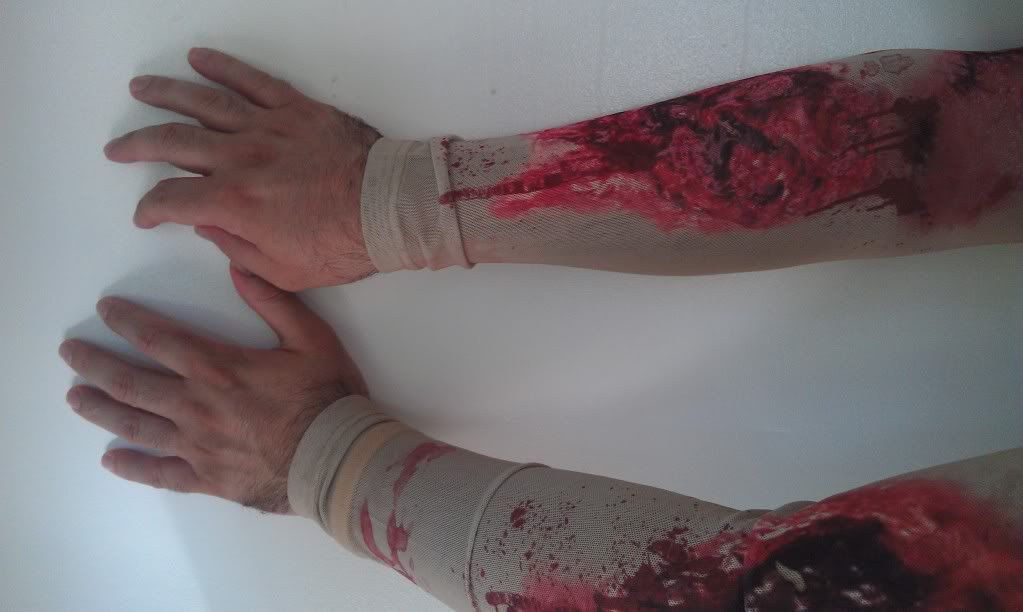 Another thing to take notice of is at the bottom of the shirt they actually have the faux "shirt/skin" overlapping a pair of jeans. If I would have happened to be wearing jeans, they would have overlapped exactly giving the shirt an even more photorealistic appearance. I also really like how the knife pops off of the shirt in 3D style because of how flawlessly high def the printing is! For those of you who remember my scoring system (which I am hereby re-instating), this product easily earns 5 Jolly Jack-O-Lanterns!!! In other words, visit FauxReal and buy yourself one, NOW!


Click here to check out FauxReal's website!

Oh and by the way they have one other horror themed shirt but I don't want to spoil what it is. Go visit their website to find out!