Once a week I will recognize films that may (or may not) have flown under your radar. These are films that have not received very much mainstream press or reviews on the big sites. To make up for this I will dip into my tomb of horror DVDs and feature one that I feel didn't get the big push that it should have. That is not to say that these movies will gain much critical acclaim from you guys but you may just expose yourself to a movie worth laughing at or find a hidden gem that you never knew existed.
The first movie on this list comes from the "Fangoria present's Gorezone Video" series. Skinned Deep is the name of this little piece of cinema bizarre. The movie was directed by
Gabe Bartalos
, the special f/x mastermind involved with such classics as: Friday the 13th VI:Jason Lives, Gremlins 2: The New Batch, Texas Chainsaw Massacre 2, Dolls, Darkman, Leprechaun 4: In Space, From Beyond, and the list goes on. This is one movie you have to see to believe.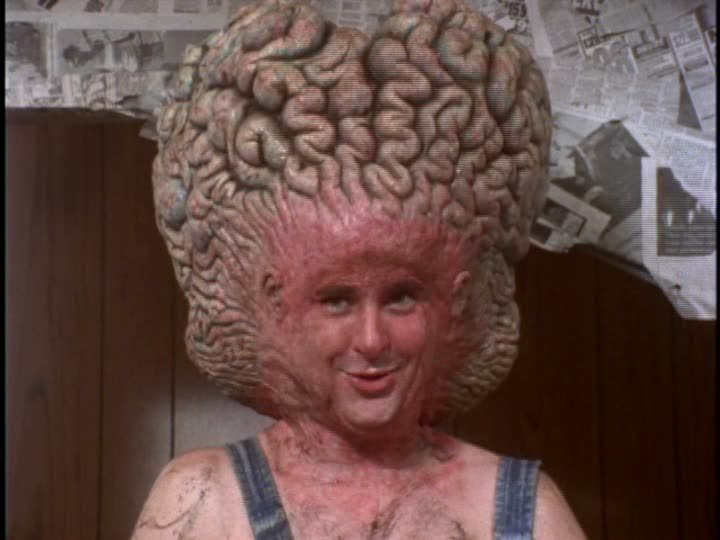 The story goes that a young girl's family is massacred but she is kidnapped by one of cinema's most bizarre families of all time. Characters such as Plates (you'll understand his name if you see the movie), Surgeon General, Mom, and Brain are all part of this freak-show family that kidnap the young girl. The movie is very gory, a little bit disturbing, and sometimes even a bit funny. I don't want to spoil the plot too much for those that haven't seen it yet, but again you must see it to believe it. Oh and by the way the character Plates is played by everyone's favorite little person,
Warwick Davis
of Willow and Leprechaun fame! Head over to
Amazon
(just click Amazon) to buy it at your own risk for only $9.95. Let me know in the comments if you've seen this little gem.