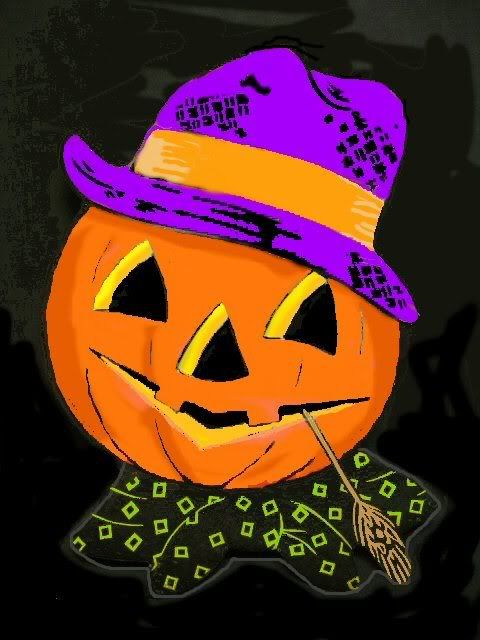 Well yet again I have fallen off the wagon as far as updates go, but this full time student thing is killing me! Anyhow, with this random news update I'd just like to take some time to throw some random news out to everyone and to also make a few shout-outs along the way. First up I'd like to remind everyone that "Dead Island" is hitting store shelves in North America on September 6th, that's only 5 days away! For those across the pond, the game should be released on September 9th. Does anyone remember my post that showcased the amazing announcement trailer for the game? If not click
here
and relive the glory of one of the greatest video game trailers of all time! So any ghouls out there gonna pick this one up? It is definitely a release day purchase for me. Click the Dead Island logo below to be taken to the official "Dead Island" website and watch the new trailer.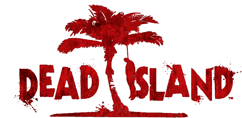 Next up on the list are two huge shout-outs! First off, I'd like to thank "The Myers House" website/blog for linking to HalloweenOverkill in their Affiliates/Related Links section. Thank you! Click the banner below to be taken to this amazing website which documents and shows off a full recreation of the Myers' House from the classic Halloween. The time and dedication that went into this project is just astounding and I'm here to tell you that I have honestly spent hours on this site checking out all that went into this huge project. Also check out their events section for listings on their huge Halloween party, other events such as Halloween night trick or treating at the house, and many other events. Below is a picture of the poster being used to promote this year's Halloween event. Click it to be brought to the events section of the site.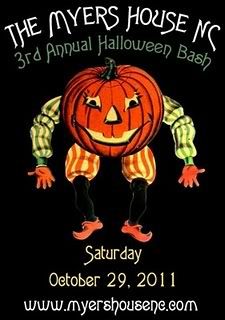 One last thing I'd like to mention is their indie film section. One of the features in the film section is "Judith" in which writer Kenny Caperton (owner of the Myers' House, N.C.) actually uses this film as a vehicle to explore the story of Judith Myers and dives a little deeper into the Michael Myers mythology. On the site you can actually check out movie posters and even watch the film itself. Again I'd like to thank The Myers' House website/blog for helping to promote HalloweenOverkill!
Another blog that I'd like to throw some love at is Cherry Neko's "The Little Blog of Blogs" This huge undertaking is Cherry's way of organizing and cataloging all the blogs on the web that she either reads, or just blogs that contact her to be listed on the site as well. HalloweenOverkill is listed under the Dark, Horror, Halloween, Weird section (a perfect little home for the blog!) One other blog listed under the Halloween part of that section is the world's second biggest fan of "Are You Afraid of the Dark?" (haha) a.k.a. Justine of
Justine's Halloween
, who also gets a huge shout-out as well. If you haven't checked her blog out yet, go and check it out right now! (click her name!) "The Little Blog of Blogs" is going to be a great resource for all of us bloggers who are too lazy to hunt down each and every blog that deserves to be read out there, as we can now just use this centralized location as a one stop shop for all of our daily readings! Cherry also has her own personal blog over at
Cherry Neko Saves the World
, which you all need to go check out right now as well! Click the link above to visit Cherry's personal blog, and click the banner below to visit "The Little Blog of Blogs"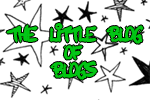 Here are a few other things that I will be posting about in the coming days. No Justine, I did not forget about the "Are You Afraid of the Blog?" feature and I will still be serving up full episode recaps of every single "Are You Afraid of the Dark?" episode and even some bonus stuff from the show as well in the coming days. I am also participating in what I believe is the first annual virtual blogger zombie walk (created by Autumn over at
Ghost Hunting Theories
)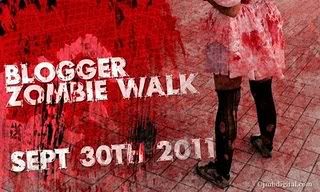 I'm also still looking for someone to possibly help me co-create this years logo for the 2nd Annual Halloween Countdown here on HalloweenOverkill, a.k.a. HalloweenOverkill's Halloween Countdown 2011. I'd really like to incorporate a vintage Halloween like vibe to it, if that helps get anyone's creative juices flowing. I will also be posting a review of the new Midnight Syndicate album, Carnival Arcane in the coming days. So keep your eye's peeled, set your monitor to HalloweenOverkill and get ready for some new updates in the coming weeks.