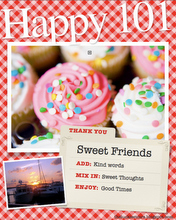 I would like to thank the wonderful "
The Halloween Blues
" for bestowing upon me this blogger award! Thank you again it is an honor. So I'm supposed to list 10 things that make me happy huh? Well here goes;
1. Movie night with my wife (not complete without a gallon of ice cream)
2. Anything and everything Sherlock Holmes
3. My Halloween yard haunt and home-made decorations (pics are on their way)
4. Video Games (have to say it again but especially the "Monkey Island" games)
5. Toys, collectibles, and most importantly PEZ dispensers
6. Sheri Moon Zombie (and to my wife and Mr. Zombie please take no offense)
7. Are You Afraid of the Dark?
8. Man Vs. Food - if you have not seen this show yet I implore you to pull yourself away from the blood and guts for just a half hour and watch it. You'll be hooked for life I promise!
9. My kittens (Roxas & Dracula)
10. Coca Cola and Faygo Rock & Rye (to my fellow Detroit residents, am I right about the flavor or what?)
And as for the 10 blogs that make me joyful!
1.
Freddy in Space
- I don't care if I nominate this guy for every award that gets sent my way, this is one of the blogs that started it all for me, and is absolutely one of the greatest reads on the net!
2.
Dollar Bin Horror
- another of my favorite blogs of all time, Rhonny has been such a help with all of my questions and her help is definately one of the reasons I actually have some of the features on this blog to begin with! And who can argue with cheap horror, it's the best.
3.
Pumpkin Rot
- you have not seen homemade halloween and spooky decorations until you've seen this site. The person responsible for these decorations is aboslutely without a doubt one of the most creative people on the planet. These decorations are downright disgusting (in a good way!) and the photography is excellent too.
4.
Spooky Brew
- I actually just recently discovered this blog, but oh what a blog it is. Shit tons of great content and lists. Oh and by the way one of the few other gamer bloggers apparent by the featured gamertag.
5.
i-Zombie Lover
- if you haven't seen the art on this blog go go go check it out now! Some are very subtle, some are very not but each and every one of them has a unique feel to it and I personally could spend all day checking these pieces of art out.
6.
Living Dead Girl Nicole's Art
- another blog that features some of the best horror related artwork out there. Seriously go check her stuff out, it's fantastic. And it doesn't hurt that she's an Elvira fan much like myself. (Who isn't?)
7.
Ghost Hunting Theories
- this site focuses on the paranomormal but also throws in some Halloween and horror goodness for us too. This is another site that you really have to go to all the time as Autumn is constantly giving us new content to read, all of which are excellent by the way!
8.
The Person You Benefit from Knowing
- Another great blog not totally dedicated to horror but an awesome one anyways. Kristy has some amazing posts and her recent Lets Fall in Love posts have been very touching reads about other fellow bloggers and how they met their loved ones. Go check it out, and give Kristy some love over at
Fright Rags
, one of the greatest horror t-shirt sites out there. Kristy works for this company as well as writing her blog!
9.
Deadly Serious
-
Horror, Sci Fi, Comic Book, Fantasy and Halloween Movies, Books, TV and Cartoons News, Updates, Recommendations, Conventions and General Weirdness. That is the official description for this blog and I don't think anybody would argue. This blog has anything and everything and is an honest to goodness tremendously good read. This was another one I was late to the party to but I have been doing my catch up work and must say that I'm damn sad I've been in the dark about this blog for so long, but now that you are reading this YOU don't have to be. If you haven't already left my blog, do it now and go read this one!
10. Dave Lowe Design - another great Halloween craftsmen. Wait until you see some of this guy's creations, they are absolutely stunning! This blog was also the inspiration for my Cabinet of Curiosities project that my wife and I completed for our Halloween party last year. Many a good Halloween projects have been born by reading this great blog. Oh and by the way Mr. Lowe has also done work for Sy Fy, DIY, HGTV, the Discovery Channel, MTV, NBC and
Nickelodeon which is a huge bonus!! You'll also want to check out Dave's fantastic comic blog
Para Abnormal
.
Honorable Mention: The Disney Parks Blog - ok ok so I threw a curve-ball in the mix. Yes I know they can't officiall accept this award, nor would they. But if you are a Disney parks fan then this is THE go to blog for all of your Walt Disney news. This is a "must read" on a daily basis for me, if not for the great blog posts, then for the wonderful pictures that accompany them.