After spending ample time in my local Half Price Books, my wife decided it was time for her to have a change of scenery. While I continued to browse for some cheap literary treasures, she took herself to the Michaels which is located right next door the the HPB. After making my final selections which included the autobiography of one of our favorite horror icons (this will be shared in the form of a review next week!) I headed over to Michaels to find my wife. Once in the store, my wife said to me, "You'll never believe what they have out!" I instantly knew what she was speaking of but was reluctant to believe her, I honestly thought she was joking. She wasn't, and here's the evidence........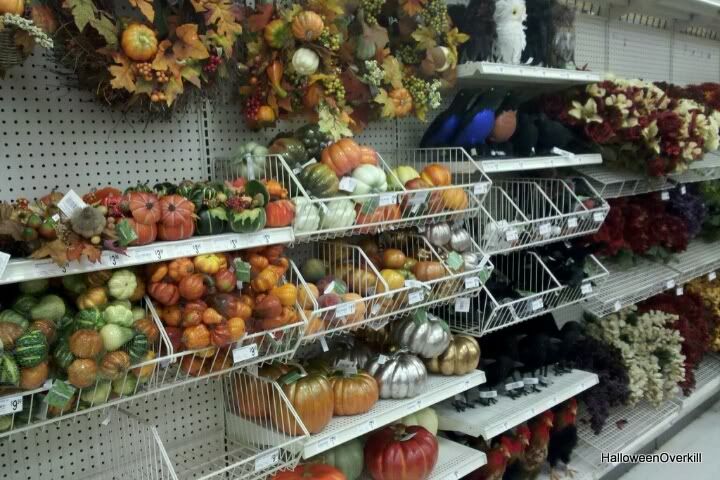 Just some crafting pumpkins and other seasonal decor', but Halloween decor no less!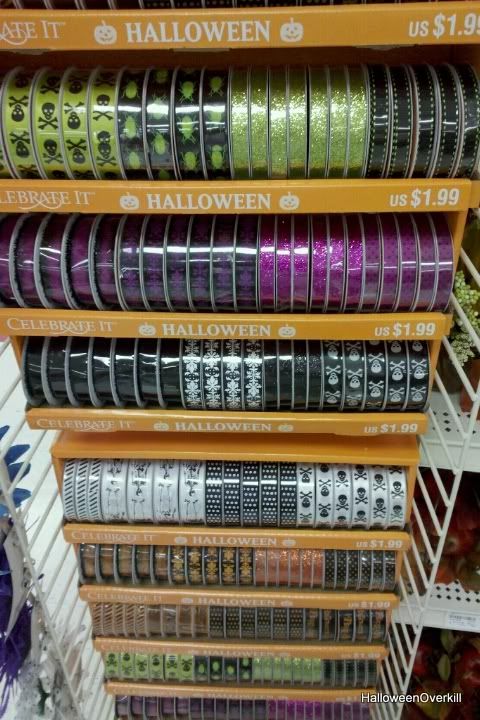 Halloween ribbon is not of much use to me, but the fact that it exists in the month of June is what excites me.
So does it bother you that some stores are starting to roll out their Halloween products before Summer even officially starts, or is it never too early for Halloween products to be for sale?