So here are all of the horror/sci-fi/games of note that were announced or had information released at this year's E3 event! These are all for the X-Box 360 system. Remember you can click all of the cover art to go to the game's official site! (please note that all trailers belong to their respective companies and also keep in mind some of the cover art you see is still pending.)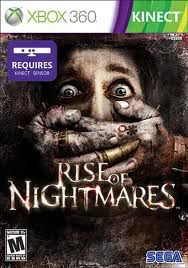 Introducing Rise of Nightmares™, a truly mature experience for Microsoft Kinect. Survive one hellish night as you fight hand to hand against undead enemies and mad scientists using the hands-free controls of Microsoft Kinect. Using knives, chainsaws and your bare hands, rip your foes limb from limb while uncovering the location of your kidnapped wife.
Release Date: September 2011
"Resident Evil: Operation Raccoon City"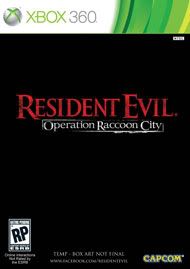 Resident Evil: operation raccoon City delivers a true third person team based shooter experience set within the dark and sinister Resident Evil® universe. Not only does this setting provide a rich backdrop to the action but it fosters a unique and thrilling triple-threat battle scenario for the game modes. Zombies and Bio-Organic Weapons (B.O.W's) add to the mix as players compete against their team's opposing squad but also tackle this third unpredictable element that could only exist in the twisted Resident Evil universe. The result is a brand new style of gameplay that breaks the conventions of traditional third person shooters.
*Rewrite the history of the Raccoon City outbreak. Revisit classic moments from Resident Evil 2 and Resident Evil 3 and watch events unfold from the perspective of the Umbrella Security Service.
Release Date: 12/31/2011
"Silent Hill: Collection HD"
Experience the horrors of Silent Hill all over again with this collection of Silent Hill 2 and 3, rendere
d in high-definition for the first time ever.
Release Date: TBA
Metro: Last Light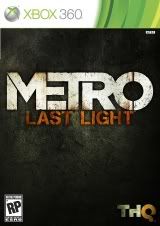 It is the year 2034. Beneath the ruins of post-apocalyptic Moscow, in the tunnels of the Metro, the remnants of mankind are besieged by deadly threats from outside – and within.
Mutants stalk the catacombs beneath the desolate surface, and hunt amidst the poisoned skies above. But rather than stand united, the station-cities of the Metro are locked in a struggle for the ultimate power, a doomsday device from the military vaults of D6. A civil war is stirring that could wipe humanity from the face of the earth forever. As Artyom, burdened by guilt but driven by hope, you hold the key to our survival – the last light in our darkest hour...
Release Date: TBA 2012
Pretty sick little line up of horror themed games coming soon for the X-Box 360!! Check back soon for part 2 of the X-Box E3 update!