You saw how this worked yesterday, so without further adu here we go! Remember you can click the cover art (some of which are pending) to go to the most current official site. And all trailers belong to their respective companies!
Darksiders II follows the exploits of Death, one of the four horsemen of the Apocalypse, in a weaving tale that runs parallel to the events in the original Darksiders game. This epic journey propels Death through various light and dark realms as he tries to redeem his brother War, the horseman who was blamed for prematurely starting the Apocalypse in Darksiders.
Featuring a dramatically larger world, full weapon and armor upgrade systems as well as bigger and more challenging dungeons and vast array of new enemies and bosses, Darksiders II strives to improve on every aspect of the original hit.
Release Date: 12/31/2012
"Silent Hill: Downpour"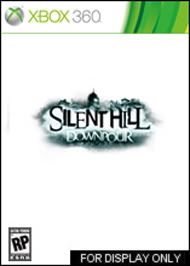 Murphy Pendleton has been incarcerated for several years, having had his sentence extended once already. Due to his history at Ryall State Prison, he is being transferred to nearby Wayside Maximum Security Penitentiary-but a freak accident cuts the journey short. Waking up in a forest next to the wrecked bus, Murphy has a clear shot at freedom. He makes his way into the sleepy town of Silent Hill where mysterious locals welcome him into a slowly developing personal hell. Silent Hill Downpour is the latest Silent Hill game offering the familiar Survival Horror gameplay delivered in the most defined visual quality to date. The game also expands on the exploration theme of the franchise both design-wise and through psychological torture, ambient story, horrific enemies and self-evaluative questions of despair.
Release Date: 10/1/2011
"Dead Rising 2: Off the Record"
Dead Rising 2: Off The Record, sees Willamette survivor and hero of Dead Rising, photojournalist Frank West, take center stage as players experience a very different interpretation of events in this, a re-imagining of the Fortune City outbreak.
This alternate storyline means an all new Dead Rising 2 experience; with Frank facing new missions, new enemies, new combo-weapons with which to defeat them plus a brand new Fortune City attraction to explore. Complimenting the new narrative and action of Dead Rising 2: Off The Record are enhancements to elements such as the save system and the co-op experience to deliver more satisfying game-play.
Release Date: 10/31/2011
"NeverDead"
NeverDead is a third-person action game set in a fantasy and horror-influenced universe where supernatural battles between humans and extraordinary creatures blanket a vast city landscape. Gamers wield a butterfly design-inspired sword and an arsenal of guns to decimate waves of ungodly enemies in the not-too-distant future.
The game begins in the waking hours of peace and calm, when the world is under threat of being consumed by a demonic plague. Centuries have passed since the world succumbed to an unforeseen shadow of evil, and a hero was made an immortal by demons. These demons have risen once again in the present day causing unrelenting mayhem reinforced by destructible environments within the game. Now using his immortalic regenerative powers re-assembling his own body to evade death, the hero carries out the only salvation the world will know, for he is Never Dead.
Release Date: Q3 2011
"Earth Defense Force: Insect Armageddon"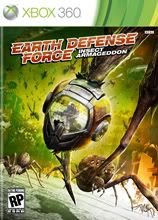 The bugs are back in Earth Defense Force: Insect Armageddon, and its no picnic for the world's elite soldiers as the most concentrated giant insect invasion ever threatens human civilization unless the Earth Defense Force (EDF) can stop them! New Detroit's giant bug problem is unavoidable, and mankind's last hope lies with the Earth Defense Force to defend the world from the insect swarm, even if it means blowing up the entire city as part of the extermination process.
Insect Armageddon continues to follow the rich history of casual fun and addictive gameplay that made the franchise a cult classic. The game also adds a new aspect to the Earth Defense Force series that was born in Japan, with additional elements for all EDF soldiers to experience. The Campaign mode that lets up to three players team up online to battle the insects and aliens across a completely destroyable city. Every EDF soldier is armed with over 150 weapons and four upgradeable armor sets and engages in nonstop arcade action that is the fastest and deadliest in the series. In addition, the game also features a six-player Survival mode that pits a human squad against a nonstop onslaught of the largest enemies the aliens have to offer.