Well after two days of calling the cats "hey cat" and "you little shit," we have finally come up with names. We couldn't do it ourselves so we took the 5 names we liked the most and put them in a hat and drew names literally (horrible I know). This is what the cats were destined to be named.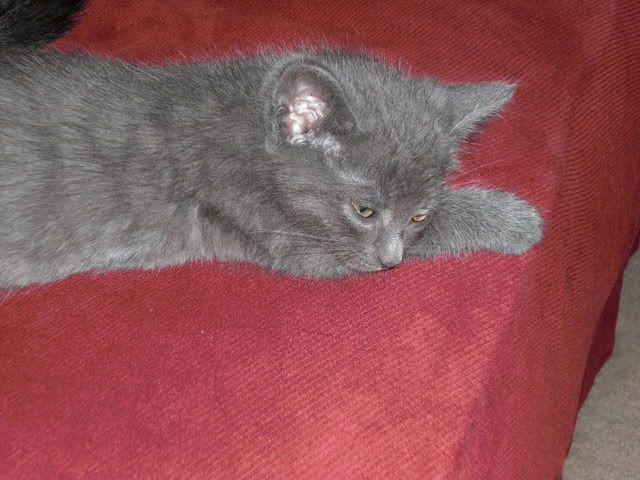 DRACULA
(Count Dracula, hey we thought it was funny)
And as a bonus we don't know why but everytime we look at this picture of the kittens we can only think of one thing!