Saw some exciting news today on the webs and thought I'd pass it on to you ghouls who haven't read about it yet. Coming to blu-ray on September 13th, (just in time for our favorite holiday) is the seasonal classic Halloween II, 30th Anniversary Edition!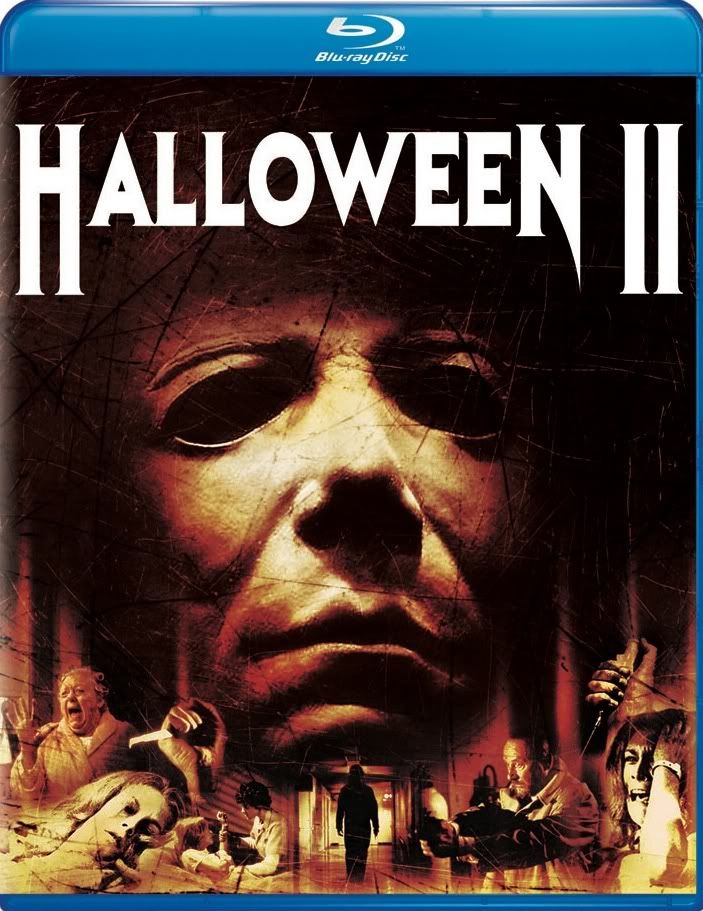 The cover art above has not been confirmed
The Blu-ray will feature a 5.1 DTS audio track, an alternate ending, and the long lost documentary, "Terror in the Aisles"! I personally have not seen the alternate ending, so I am looking forward to that part of the blu-ray. There are other features that have been rumored but since none of them seem to be consistant with the websites reporting this news I don't want to list them. There have also been rumors abound about Halloween III: Season of the Witch coming out on blu-ray this season as well! I can't confirm or deny that rumor as well. (I'm really hoping it does come soon though, as this is my second favorite entry in the series! Please don't hate me!)
The next big blu-ray announcement that was made this week was Scre4m coming to DVD and Blu-ray on October 4th. There have been no announcements concerning the extras that will be featured on the Blu-ray, however it does appear as though it will be a combo pack containing the DVD and a digital copy. The only real confirmation of this so far is the promotional still you can check out below.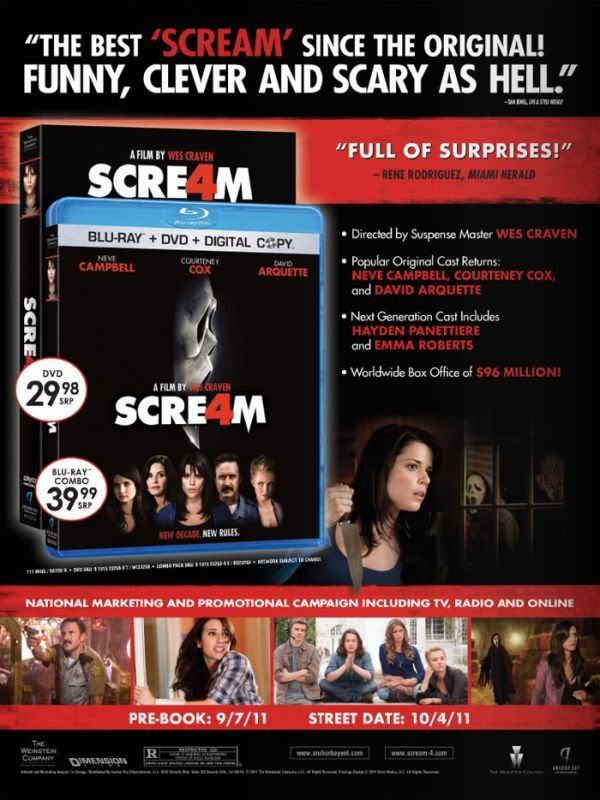 That is one insane MRSP for the Blu-ray, however I'm sure by the time it hits shelves we should be looking at a sale price of about $19.99 hopefullly! So, you ghouls excited for both of these, or maybe just one, or neither? Lets build up some hype in the comments below!