I am a sucker for anything inspired by H.P. Lovecraft, let's just get that out of the way. However, I think that after multiple attempts at filming some of his classic stories the old point has been proven that some of his work is just simply not film-able. One of the few exceptions is "Call of Cthulhu" from the one and only H.P. Lovecraft Historical Society. If you haven't seen it yet and have any love at all for Lovecraft or vintage films, you need to check it out. Click
here
to order it, you won't be sorry. Anyhow,
Survivor Films
is looking to add their film to the small catalog of quality Lovecraft films as well. Filming has started on "Arkham Sanitarium" and it does sound as though the film could be another very well done recreation of some of Lovecraft's works. Arkham will be an anthology style film, which seem to be so very popular these days, but that's ok, I think most of us love anthology style movies, am I right? The three short stories that will be included are; "The Haunter of the Dark", "The Shunned House", and "The Thing on the Doorstep", all of which will be part of a larger tale outside of the short stories as well. Check out some stills from the film below.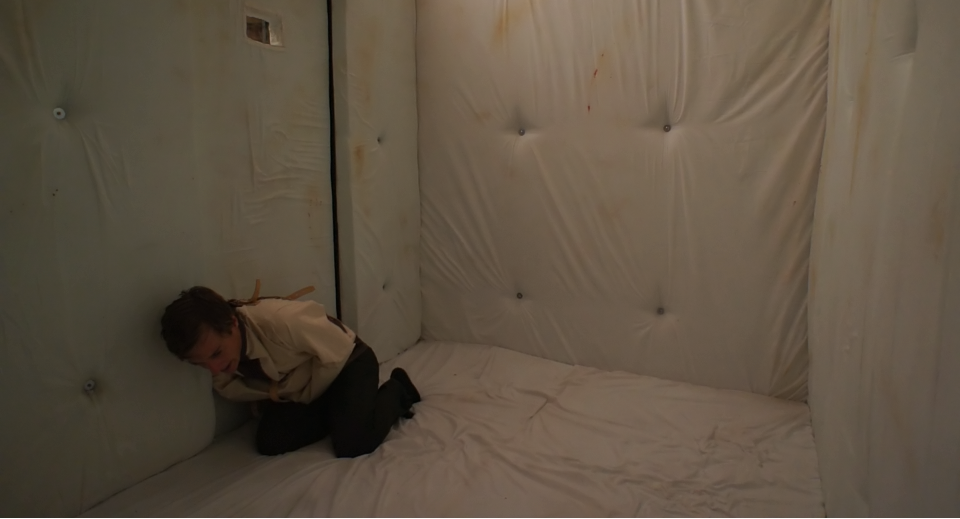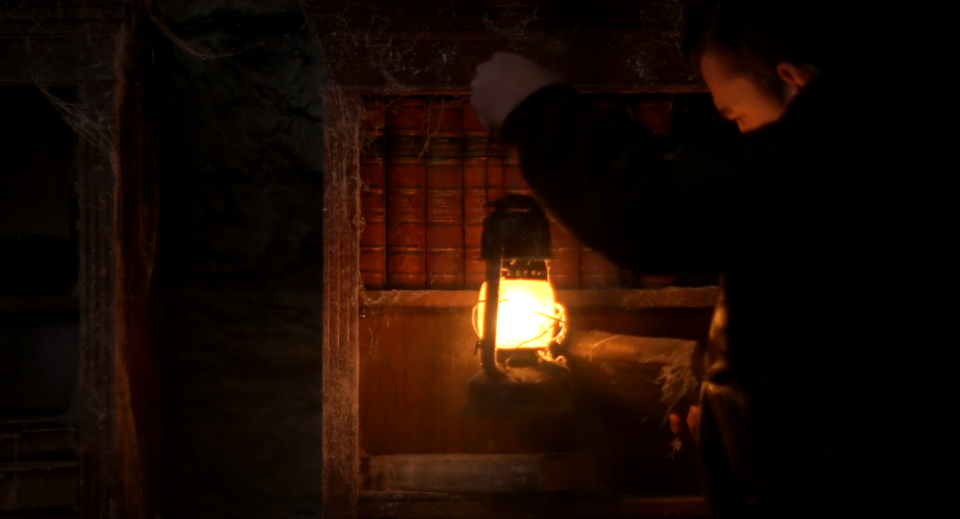 As far as the official film synopsis, here is what is listed on the
official site
. "Arkham Sanitarium is an anthology of three short stories faithfully adapted from the works of H.P. Lovecraft – each of the three stories is set in 1930's New England (specifically Providence, Rhode Island and the fictional town of Arkham, Massachusetts). The stories are connected by an original 'wraparound' story. In this story – set in the 1950's – Alice Crow investigates the strange stories surrounding the infamous Arkham Sanitarium." I won't list each of the tale's individual descriptions, but if you love you some Lovecraft you already know what each tale will be about, and if not go catch up. (What the hell are you thinking not keeping up to date on your Lovecraft mythos?) No date is set for release, or at least not that I have seen, so keep your eyes peeled for that information. I will try to keep all of you "Ghouls" informed on what is going on with production, because hopefully you are all as geeked as I am for this! I know I will personally be counting down the days until I can get my hands on another quality piece of Lovecraft cinema!