When do you start enjoying your yearly Halloween reading? Some of you might say that you never stop, to which I say kudos! But if you are anything like me, even through the year round Halloween festivities, you have some classics that you wouldn't dare sully with the taint of any season other than autumn. These are the tomes that must be read only when the nights become darker, the leaves are blowing, and the cider is flowing! Does that Halloween reading list of yours contain anything by Paul Melniczek, cause if it doesn't then it would be an honor to introduce you to some of the most wonderful seasonal reading treats you will lay your eyes upon. And if you have already read any of Mr. Melniczek's Halloween books than you already know how important these are to seasonal reading. First on the list we have an anthology that is sure to turn your Halloween season into the darkest of seasons. A Haunted Halloween is one of those anthologies that takes Halloween and ties it into each of the tales told in the book, but unlike other anthologies that attempt this tie in, these tales actually bleed Halloween! Each and every tale in A Haunted Halloween has that Halloween flair that shines through with ease as only someone with as much love for the holiday as Melniczek can make happen! This book is easily a must purchase for those that wish to add it to their list of Halloween "must-reads". A Haunted Halloween contains 11 stories and 4 pieces of artwork. The book also has a very nice wrap around cover that when opened creates one larger piece of artwork!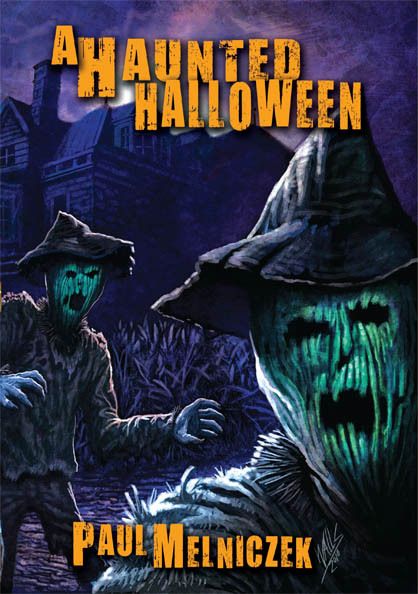 A Haunted Halloween
Halloween. The name itself conjures up a witch's brew of images. Leering jack-o-lanterns sitting on porches, costumed children trick-or-treating across suburban neighborhoods, skeletal trees marking the passage of another season, and lonely fields of corn swaying gently in a chill, autumn breeze. But there is also a darker side to this magical night, one which can breathe life into things which were only possibility and sculpt them into dreadful reality. Every home has at least one closet which harbors a skeleton. There's a house in every town with a morbid past and haunted occupant. Families hide their own dark secrets, and inside each of us wages a struggle of good against evil, one in which the final outcome is never certain, or necessarily pretty. Within the folds of the dark season, all things emerge from the shadows to celebrate, claiming the holiday for their own sinister purpose, and for every treat there's a nasty trick waiting somewhere close by...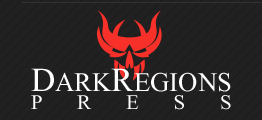 Click the Dark Regions Press button to order A Haunted Halloween!
The second story that Mr. Melniczek has cooked up for Halloween is "Mischief Night". I haven't finished this one yet but am currently in the process and will grade it once I have completed it. If you want a review of sorts though, all you need to do is turn to the back of the book where you will find a quote from Al Sarrantonio, author of the Orangefield Cycle - "Paul Melniczek writes about Halloween as if it's his birthday, Christmas and the Fourth of July all rolled up into one!" Do you really even my review after reading that? Here is the cover for "Mischief Night"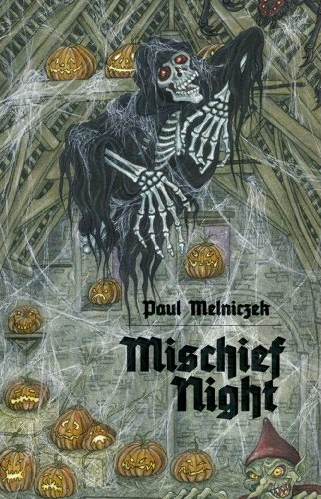 "Mischief Night"
When Rusty and his friends decide to visit the local neighborhood haunted house on Halloween night, they get much more than they bargained for, becoming embroiled in a hair-raising escapade which threatens to drag them into a living nightmare. There are more tricks than treats to be found in this old-fashioned Halloween romp, and the plot continues to grow deeper and darker as old man Berger and his minions of evil seek to bring Rusty and his companions under their sinister control, their purposes unknown. In the tradition of a Halloween campfire tale, come and join the thrills and chills in this story of an October adventure gone drastically wrong.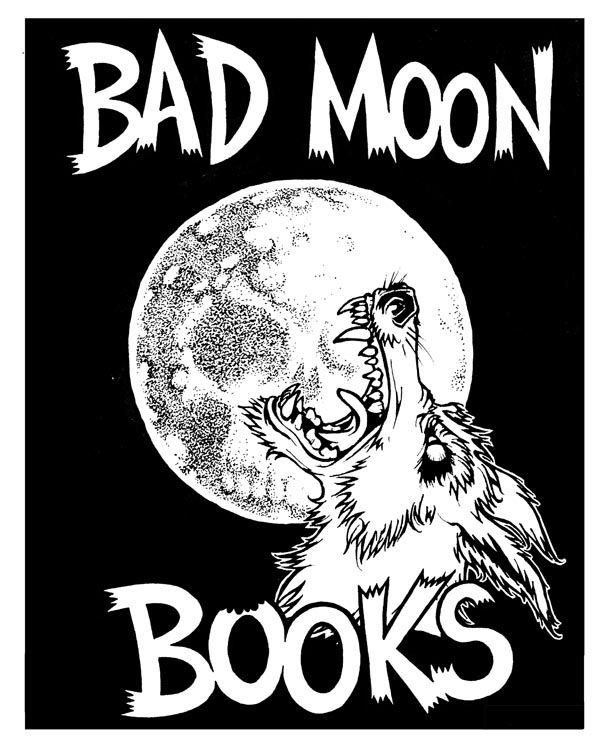 Click the Bad Moon Books button to order "Mischief Night"
So there you have part one of the Paul Melniczek Halloween book extravaganza! Check back each and every day leading up to the darkest night of the year for more Halloween goodness and check back soon for part 2 of this feature!